DeBary, Fla.  – Groundbreaking ceremony was held recently for retired USAF Staff Sergeant Matthew Cable and his family.  Jacksonville-based Dream Finders Homes teamed up with developer Reader Communities and its joint venture partner Dallas-based Hillwood Communities to build a mortgage-free home for USAF Veteran Matthew Cable and his family.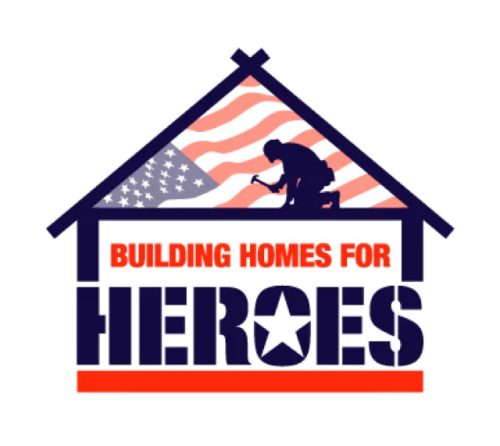 The team has partnered with Building Homes for Heroes (BHFH), a national non-profit, non-partisan 501(c)(3) organization founded in 2006 with the mission of helping disabled veterans who fought to defend our freedom in the aftermath of Sept. 11, 2001. In late 2022 BHFH celebrated building 300 Homes for Heroes.
Staff Sergeant Cable, his wife Ensley and son Cade were in attendance along with Mayor of DeBary Karen Chasez.  "Having this house is going to be incredible for me knowing my family will always be taken care of," said Cable.
Dream Finders Homes – a preferred builder at Rivington – was selected by Reader and Hillwood to build the veteran's home.  Construction is now underway on the homebuilder's Anna Maria, a one-story, 2,853 square foot plan, with four bedrooms and three bathrooms valued at approximately $474,389, according to Dream Finders Homes Orlando Division President Gerry Boeneman.
"Several of our trade partners and subcontractors are joining us in donating hours and materials," Boeneman said. "We are committed, and are extremely grateful for their commitment to help support those who sacrificed for our country."
Reader and Hillwood donated the 50-foot homesite in Rivington a traditional, walkable, transit- oriented community, located off of Fort Florida Road along the St. Johns River, 10 minutes north of the Lake Mary and Sanford entertainment and employment centers.
USAF Staff Sergeant Matthew Cable served for 10 years before being medically discharged in June 2022. Since developing leukemia from exposure to chemicals in the Middle East, Cable has been in his second remission for 3-1/2 years.  He and his wife Ensley and son Cade currently reside in DeBary and will move into their new home early this fall.
"We are delighted to provide a home site for USAF Staff Sergeant Cable and continuing on Hillwood's passion for providing homes for veterans through Building Homes for Heroes," said Kimberly Locher, partner at Reader Communities.  "Our hope is that the public will join us and show their appreciation for his service by donating to the cause."
For more information and to donate to this Building Homes for Heroes project please visit:  https://help.buildinghomesforheroes.org/campaign/help-us-build-a-home-for-usaf-ssgt-matthew-cable/c471272
For more information, media contacts:
Gerry Boeneman, division president, Dream Finders Homes, 888-214-1164 or Gerry.Boeneman@dreamfindershomes.com
Ashlynn Wombolt, Marketing Coordinator, Dream Finders Homes Ashlynn.Wombolt@dreamfindershomes.com
Beth Payan, Larry Vershel Communications, 407-461-3781 or beth@larryvershel.com
About Dream Finders Homes
Dream Finders Homes, founded by Patrick Zalupski in 2008, is routinely honored as one of the nation's fastest growing companies. Based in Jacksonville, FL, the company has homebuilding operations in Orlando, FL, Savannah, GA, Bluffton, SC, Fayetteville, NC, Austin, TX, Denver, CO and the Washington, DC Metro area.  Dream Finders closed over 6,878 homes in 2022 and is currently the 18th largest homebuilder in the nation according to 2022 Professional Builder magazine.
Building Homes for Heroes
Building Homes for Heroes builds and gifts mortgage-free homes, and completes home modifications, for veterans and their families, and provides further services along their road to recovery to help them live a promising and fulfilling life ahead. The organization said 95.19% of every dollar donated in 2021 went directly to its mission, the 10th straight year reaching a program rating of at least 93%. It also received a perfect 4-star rating from Charity Navigator for six straight years, including a 100% in transparency and accountability. Learn more at www.buildinghomesforheroes.org
About Reader Communities
Reader Communities (RC) is a master-planned development firm whose principals have over 100 years of combined experience in the acquisition, entitlement, development, and disposition of mixed-use and residential land throughout the southeast. In the past decade, RC has developed and sold more than 5,000 residential lots, commercial, and multifamily land across the Southeast totaling well over $400M in value. With offices in Orlando and Raleigh, N.C.
RC is an active partner and manager on behalf of family offices and institutional funds as well as providing advisory and consulting services nationally. RC's specific focus is to maximize the vertical opportunities in each community by thoughtfully integrating and implementing optimal planning and development strategies allowing for truly unique, successful projects which produce strong returns for all stakeholders.
Hillwood Communities
Hillwood, a Perot company, is a premier commercial and residential real estate developer, investor, and owner of properties throughout North America and Europe. With a diverse portfolio of properties and home to many of the world's leading companies, Hillwood is committed to bringing long-term value to its customers, partners, and the communities they serve.
Through its communities division, Hillwood has delivered more than 29,000 single-family lots in 90 master-planned communities across 13 states and two countries. These communities continue to raise the bar in terms of quality, innovation, and the unmistakable sense of community that sets each property apart. In addition to owning and managing its own developments, Hillwood Communities also invests with other developers who have compatible philosophies and experience creating residential communities. For more information, click here.
About Rivington
Rivington is located in DeBary, Fla adjacent to the St. Johns River, west of U.S. 17-92 and south of Konomac Lake. The 296-acre master-planned community will consist of 700 homes, a mix of new-build townhomes and single-family homes ranging from two to six bedrooms, two to six bathrooms, one to three-car garages and 1,276 to 3,833 square feet. Rivington features a resort-style pool, indoor/outdoor amenity pavilion, playground, neighborhood pocket parks and 10 miles of walking paths, trails and sidewalks. The community is just a quarter mile from the DeBary SunRail station and a short drive to Central Florida Zoo & Botanical Gardens, Gemini Springs State Park and River City Nature Park. Rivington is being developed by Reader Communities and Hillwood Communities. Home sales are underway. For more information, visit the community website at www.liveatriv.com/